Apartment search in Munich and the surrounding area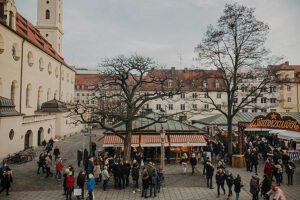 In major German cities there are more apartment seekers than suitable, affordable living space. Munich alone is lacking around 70,000 apartments.
The apartment hunt is becoming a race with a multitude of competitors. The competition for affordable apartments in good locations, with good facilities is fierce.
Apartment owners can select from a large number of applicants and are accordingly picky. In 90% of apartments dogs aren't allowed and cats are frowned upon too.
These days you must expect a basic rent price of around 21 Euro per square meter for a 60 square meter apartment. That's exclusive of heating and other additional costs. In the popular areas of the city center the price can be significantly higher, depending on location and the apartment's facilities.
Considering these prices, it's no wonder that creditworthiness is first priority for apartment owners when renting out their apartments.
The majority of apartment owners only consider prospective tenants whose net income is minimum three times the full rent. Therefor applicants with good income have better chances.
If the apartment can be rented out fast, with little effort, and no renovation needed, that's additional important criteria why an owner may decide for a specific applicant.
In a multi-party house, owners furthermore consider what different types of people live there. How do the applicants fit into the house community? In a house with only elderly tenants a student will have difficulty getting an apartment.
How do I find a suitable apartment?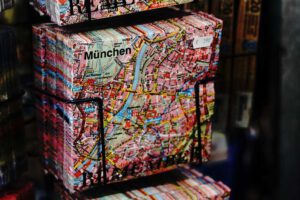 In the internet age https://www.immobilienscout24.de and https://www.immowelt.de/ surely offer the best possibilities. On these pages you can search for apartments, and sort by specific criteria like region, size, price, facilities and more.
It also pays off to search at https://www.ebay-kleinanzeigen.de.
Speed is important. For every new apartment offer there are on average about 90 requests. Once an advertisement was placed it's important to get in contact with the housing provider as fast as possible to have any chance at all to get an appointment for an apartment viewing. If there's a phone number, you should also try to give them a call.
You can also activate the message service of these sites to be automatically and regularly get informed about new offerings. You can set the interval of these messages manually.
When contacting the apartment owner, it's very important to give information about yourself and the reason why you are looking for an apartment.
It's also recommendable to have an application portfolio. It can be of great value for the apartment hunt and should offer the apartment owner relevant information like a cover letter with details about yourself, an up-to-date Schufa statement, as well as information about your income.
Munich and its surrounding area are an expensive location and dream apartments have their price. If you don't have a high income you should be aware of your apartment hunt priorities and make necessary compromises.
Does it really have to be the hippest neighborhood or are the outskirts fine too? Aren't maybe 60 sqm enough instead of 80 sqm? Is the city center as a location so important to me that I'm willing to pay 6€/sqm more for it? Is a balcony really necessary? Do I really need a lift for an apartment on the 4th floor? Why not rent an apartment without a fitted kitchen, built in a kitchen of my taste, and sell it later to the next tenants? I found a suitable apartment but in order to be awarded the contract I have to rent it earlier than desired, and therefor pay two rents in one month. Should I really do that? Yes, that can be a necessary compromise too.
Yes, unfortunately Munich has become a very expensive place to live, the housing market is tense. Affordable apartments are rare, the apartment hunt is a contest. Difficult, time-consuming, and grueling.
Yes, Munich is a wonderful city with cultural diversity, high recreational value, and gorgeous surrounding areas. The Alps are just around the corner, Bella Italia is within reach to spend the weekends, and yes, you can find a nice, affordable apartment in Munich. What you need for that? A steady income, realistic expectations, time, patience, and the famous little bit of luck.
Or the support of relocation specialists
They know the city, the housing market, tips, and tricks, and they have the best connections to property managers, owners, and real estate agents.
That spares time, hassle, and nerves.